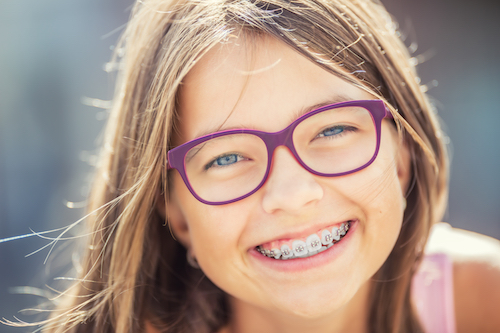 Do you feel self-conscious about crooked teeth? Are you looking to improve your smile? If so, orthodontic treatment can help. At Sumas Mountain Village Dental, we provide orthodontic solutions for adults and children. We offer both traditional metal braces and Invisalign technology, so book a consultation with our dentist to discover the treatment option that will work best for you.
Do You Need Orthodontic Treatment?
Orthodontic treatment is used to fix misaligned jaws, teeth crowding, spacing issues, and improper bites such as crossbite, overbite, and underbite. There are different types of orthodontic braces available, such as ceramic and lingual braces. However, metal braces and clear aligners like Invisalign are most commonly used.
Benefits of Orthodontic Treatment
While crooked teeth can leave you feeling self-conscious when you smile, good alignment is also essential for the proper functioning of the teeth. By addressing any misalignment issues, you can avoid dental problems down the road.
Fix Overcrowding of Your Teeth
When your teeth are overcrowded, they tend to bunch up, twist and overlap, causing pain and discomfort.
Reduce the Possibility of Developing TMJ
Jaw misalignment results in uneven bites causing discomfort and severe pain. Over time, continued strain on the temporal mandibular joint may cause TMJ disorder.
Prevent Damage to Your Teeth
Misaligned teeth tend to rub against each other, putting pressure on the teeth, and causing them to chip and crack.
Avoid Tooth Decay
Crooked teeth can be difficult to brush and floss, causing bacteria to collect in the crevices, affecting gum health and leading to tooth decay.
Enhance Your Look
By bringing your teeth into proper alignment, you will notice a healthier and more comfortable facial structure.
What Are Metal Braces?
Traditional orthodontic treatment utilizes stainless steel wires, rubber bands, and brackets that are cemented or bonded to the teeth. The metal braces are fitted to the teeth for the duration of the treatment period, and over time, your dentist will tighten the wires to bring the teeth into the desired position.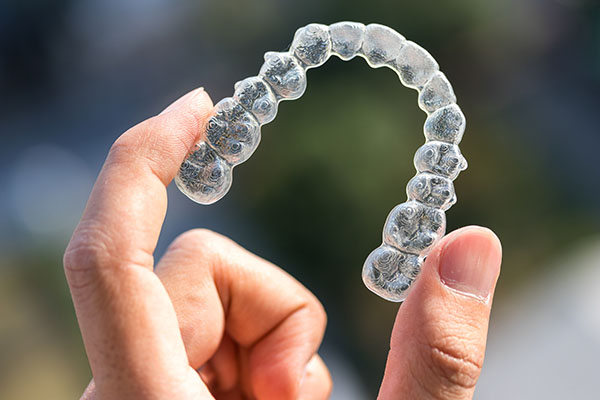 What Is Invisalign Treatment?
Invisalign technology uses a series of clear plastic aligner trays, each shaped differently and designed to gently push the teeth into place.
What Is the Treatment Process?
To start the process, your dentist will use an intraoral scanner to take a scan of your teeth and jaws. The scans will be sent to the dental lab, where they will create a series of custom aligner trays. You will wear each set of aligners for about two weeks, after which you change them and start with a new set.
Your dentist will periodically assess the alignment of your teeth by taking scans and ordering a new set of trays.
How Long Is the Treatment Period For Orthodontic Treatment?
Traditional Metal Braces
The treatment period for metal braces can be up to three years, but once the treatment is over, your dentist will recommend that you wear a retainer at night to keep the teeth in position.
Invisalign Treatment
If worn consistently, the treatment period for Invisalign is usually much shorter and runs anywhere from 12 to 18 months. The length of your treatment will depend on the severity of the issue.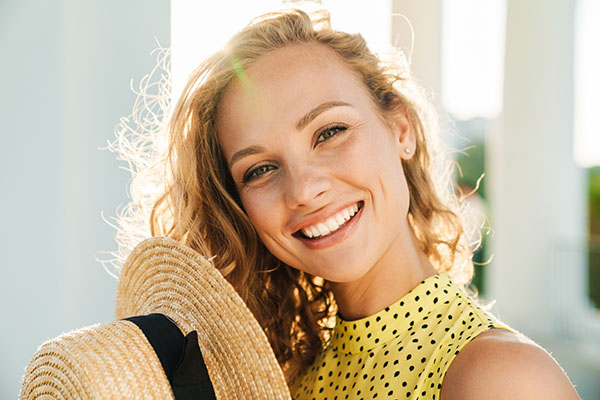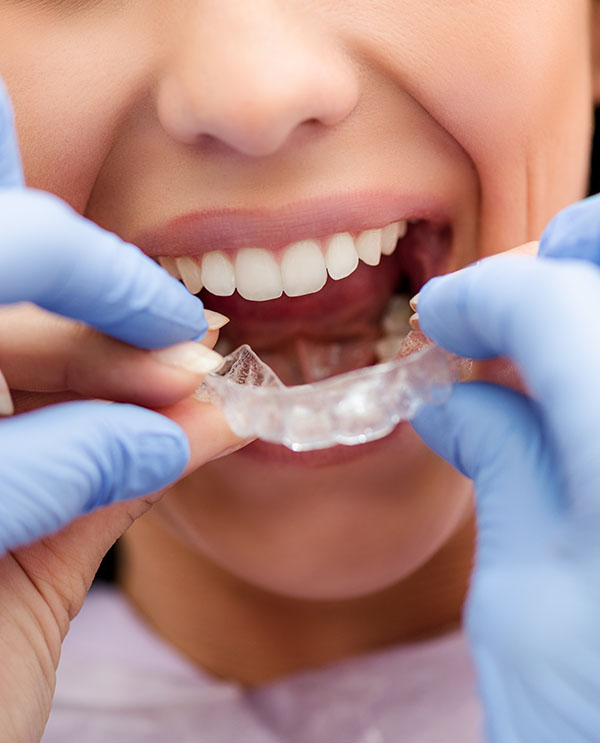 Get Custom Orthodontics In Abbotsford
If you would like to find out more about custom orthodontic solutions, call our dental office in Abbotsford today.
Traditional Braces vs. Clear Braces
Both orthodontic treatments aim to align the teeth and position them correctly. While Invisalign is suitable for minor issues, severe misalignment may require metal braces instead of clear aligners, as recommended by your dentist.
The Benefits of Invisalign
Invisalign technology and traditional metal braces provide a permanent solution for straightening teeth. While they are both equally effective, Invisalign has several benefits over traditional metal braces.
Invisalign Is Invisible in the Mouth
Most people prefer Invisalign treatment over metal braces because the aligners are virtually invisible in the mouth. This makes them an ideal solution for adults.
Avoid Uncomfortable Metal Wires
The metal wires in traditional braces also tend to rub against the inner cheeks causing discomfort. In contrast, Invisalign braces are made from a very soft plastic that sits comfortably in the mouth.
Lack of Dietary Restrictions
When you use metal braces, you are limited in what you can eat. You must avoid hard foods like nuts, crunchy vegetables, and hard candy, as this can damage the wires and cause the brackets to come loose. Chewy foods such as caramel, sticky candy, and gum can get caught in the braces and are difficult to remove. With Invisalign, you remove your aligner while eating. This means that you can eat whatever you like, with no restrictions.
Easy To Clean
Cleaning your aligners is easy; just remove them and rinse and brush with a soft brush at least twice a day. However, it is essential that you wear the aligner trays for at least 22 hours a day to get the expected results.
schedule your appointment
"*" indicates required fields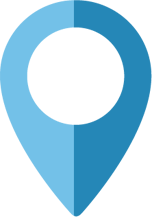 Find us conveniently located off Highway 1 near the Save on Foods at #110 – 2362 Whatcom Road.
Closed

-

-

-

Alternating 8:30 am - 4:30 pm & 10:30 AM - 6:30 PM

-

-

Closed

Mon:

Closed

-

-

-

Alternating 8:30 am - 4:30 pm & 10:30 AM - 6:30 PM

-

-

Closed
#110 – 2362 Whatcom Road.
Abbotsford, BC V3G 0C1
PHONE: 604-853-3305
EMAIL: info@sumasmountaindental.com