Regular checkup every six months are essential for excellent oral health. Come to Sumas Mountain Village Dental Centre for your appointment and experience stress-free and pain-free dentistry at its finest.
DENTAL HYGIENE APPOINTMENTS
Seeing one of our dental hygienists regularly can help you prevent plaque building, gingivitis, gum disease and a whole host of other dental issues. Improve the health of your teeth and gums by booking a dental hygiene appointment at Sumas Mountain Village Dental today.
ORAL CANCER SCREENINGS 

The revolutionary VELScope Laser System is a pain-free, non-invasive technique that allows our dental professionals to screen for abnormal tissue in your mouth that could indicate oral cancer. Early detection is key to conquering oral cancer, so contact Sumas Mountain Village Dental for your oral cancer screening appointment.
schedule your appointment
"*" indicates required fields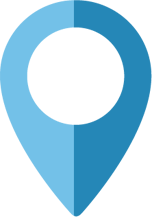 Find us conveniently located off Highway 1 near the Save on Foods at #110 – 2362 Whatcom Road.
OFFICE HOURS
mon
closed
tues
9:30am - 5:30pm
wed
11am - 7pm
thurs
11am - 7pm
fri
9:30am - 5:30pm
sat
9:30am - 5:30pm
sun
closed
OFFICE HOURS
Mon:

Closed

-

-

-

Alternating 8:30 am - 4:30 pm & 10:30 AM - 6:30 PM

-

-

Closed

Mon:

Closed

-

-

-

Alternating 8:30 am - 4:30 pm & 10:30 AM - 6:30 PM

-

-

Closed
#110 – 2362 Whatcom Road.
Abbotsford, BC V3G 0C1
PHONE: 604-853-3305
EMAIL: info@sumasmountaindental.com